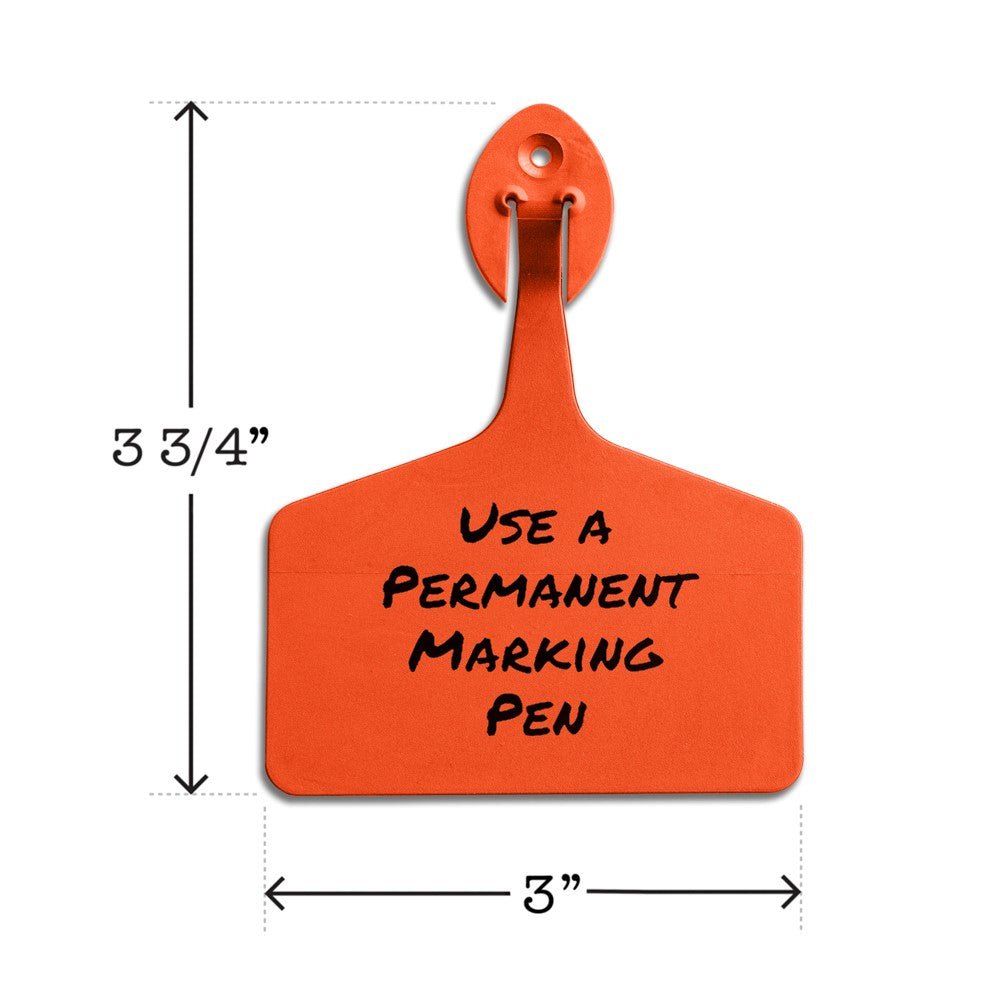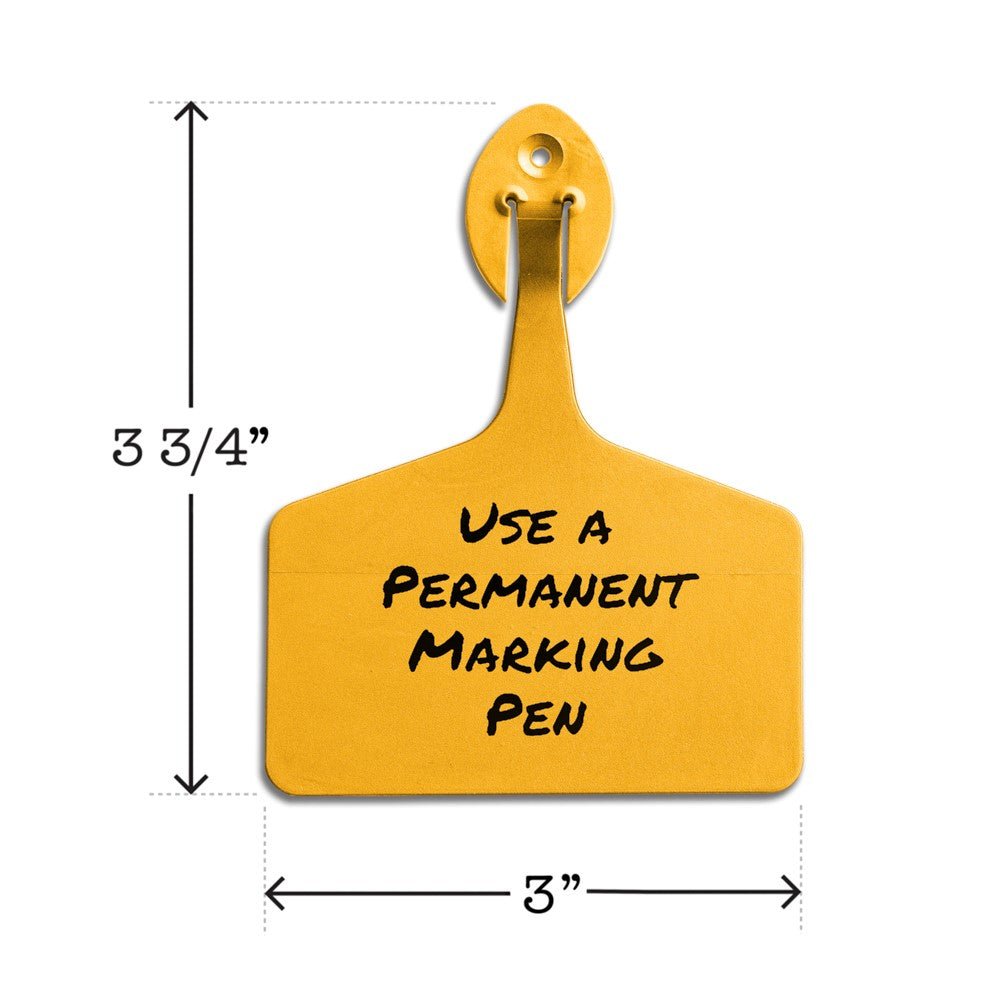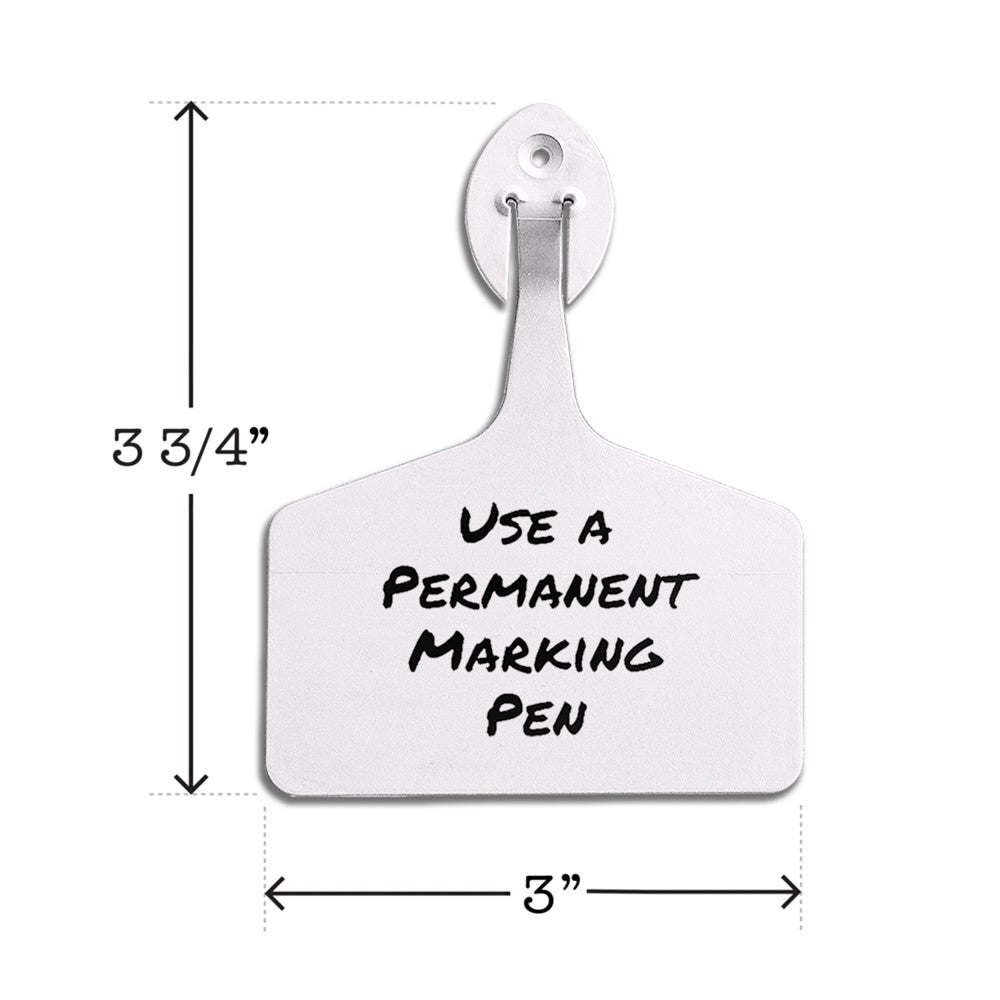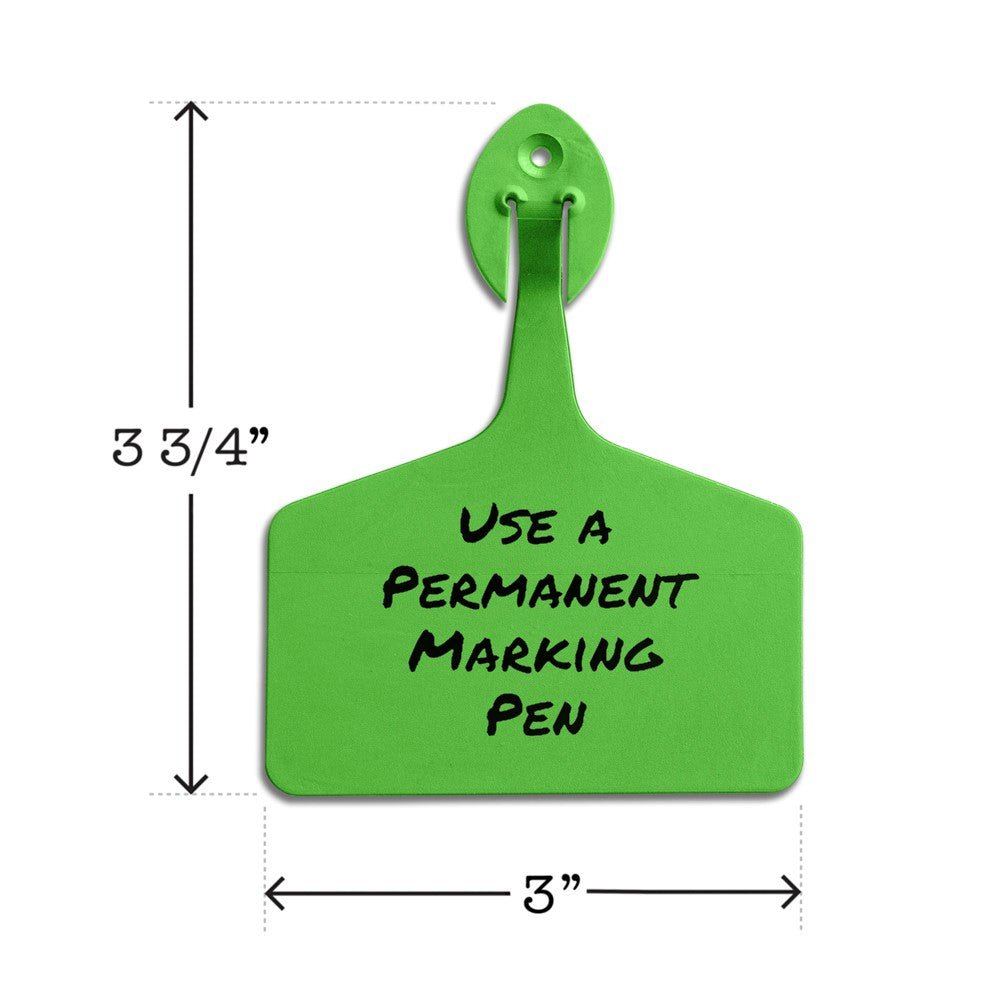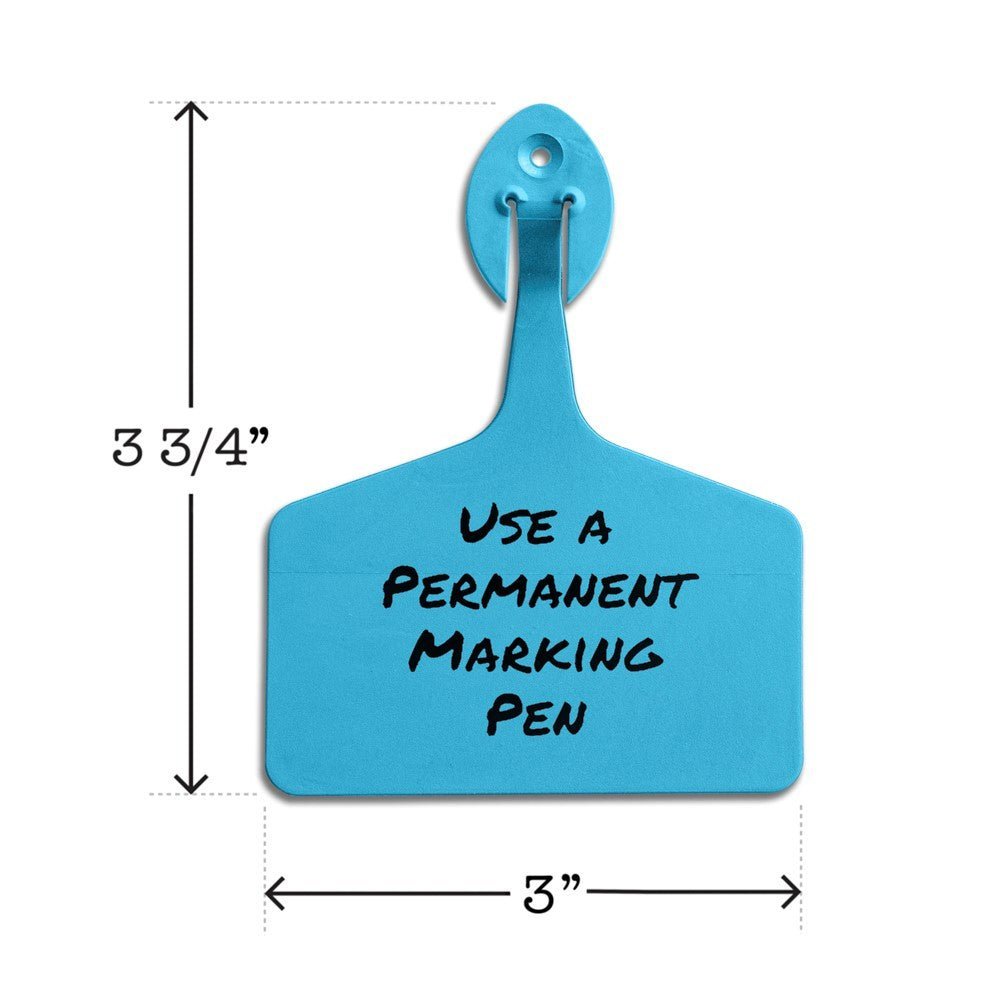 Write-On Feedlot Tag
This is a one-piece tag. 
Even though we're famous for the tag that Never Fades, Ritchey understands the cowman's need for an inexpensive write-on feedlot tag.  
Style:  Write-on, one-piece and will install with most industry feedlot tag installers.
Ideal for:  Ear tags on cows & bison for shorter term needs.
Also great for:  Bison
Best Sellers:  Yellow and White
Product Size/Dimensions:  Large. Height:  3 3/4″, Width:  3.0"
Made in:  Colorado since 1964.
Shipping
Production lead times are currently running 7-10 business days for blank tags and 5-6 weeks for custom engraved tags. Once a tag is ready, the amount of time to deliver the tags depends on where you are. Domestic orders will take 5-7 business days to arrive. Overseas deliveries can take anywhere from 7-16 days. Delivery details will be provided in your confirmation email.
Yes, we ship all over the world. Shipping costs will apply, and will be added at checkout. We run discounts and promotions all year, so stay tuned for exclusive deals.
Other
You can contact us through our contact page! We will be happy to assist you.