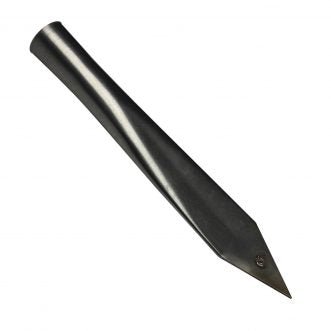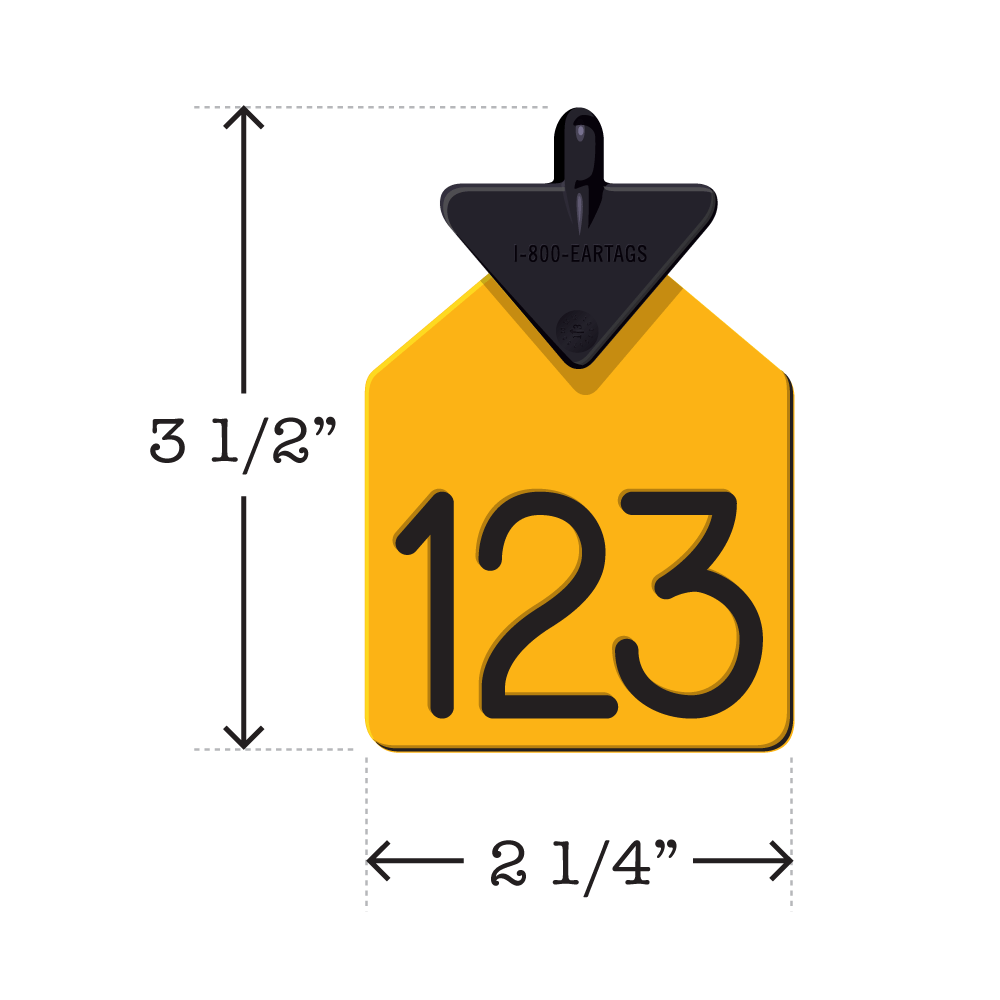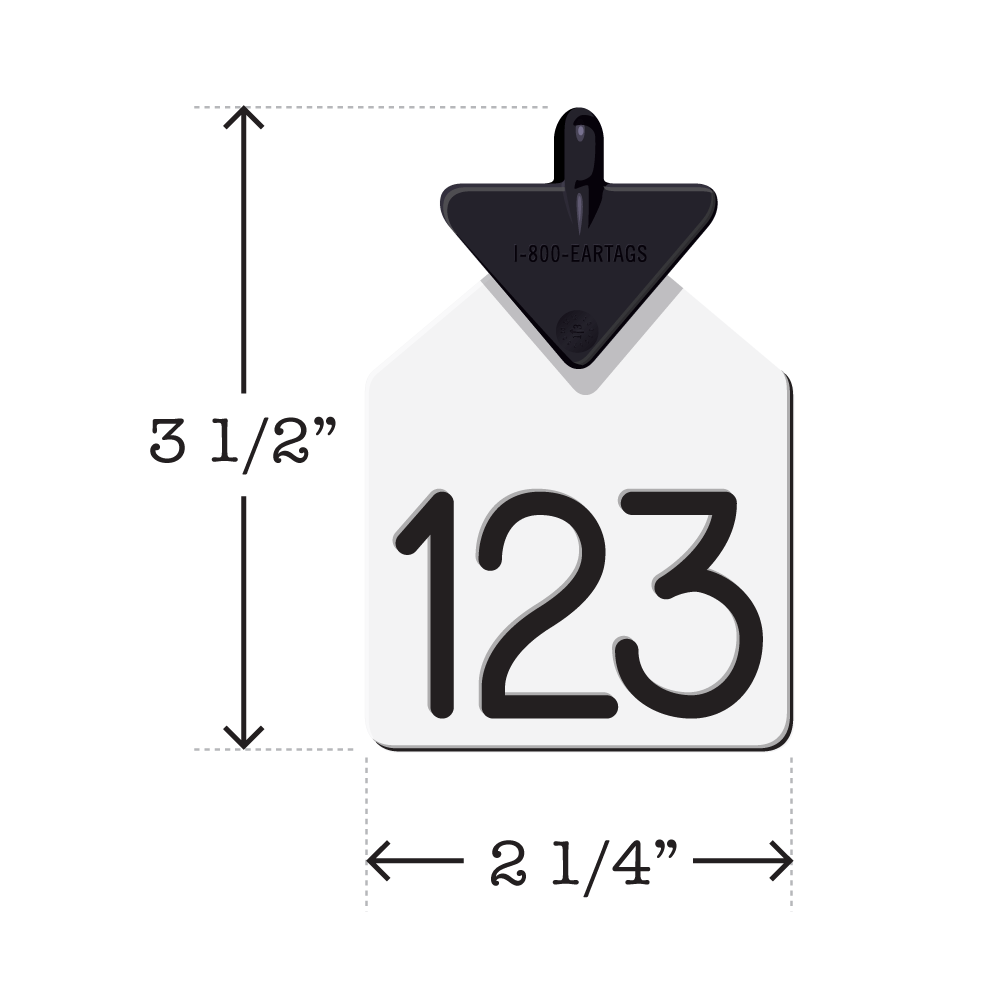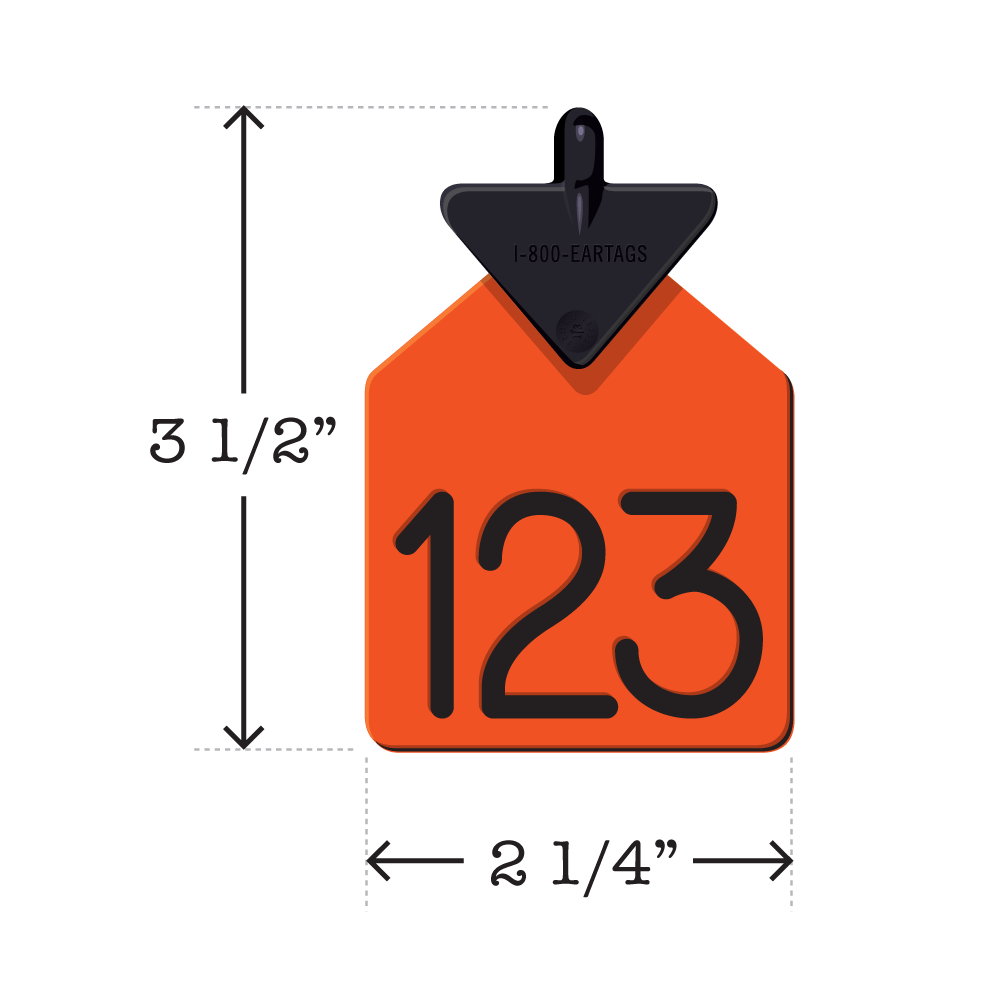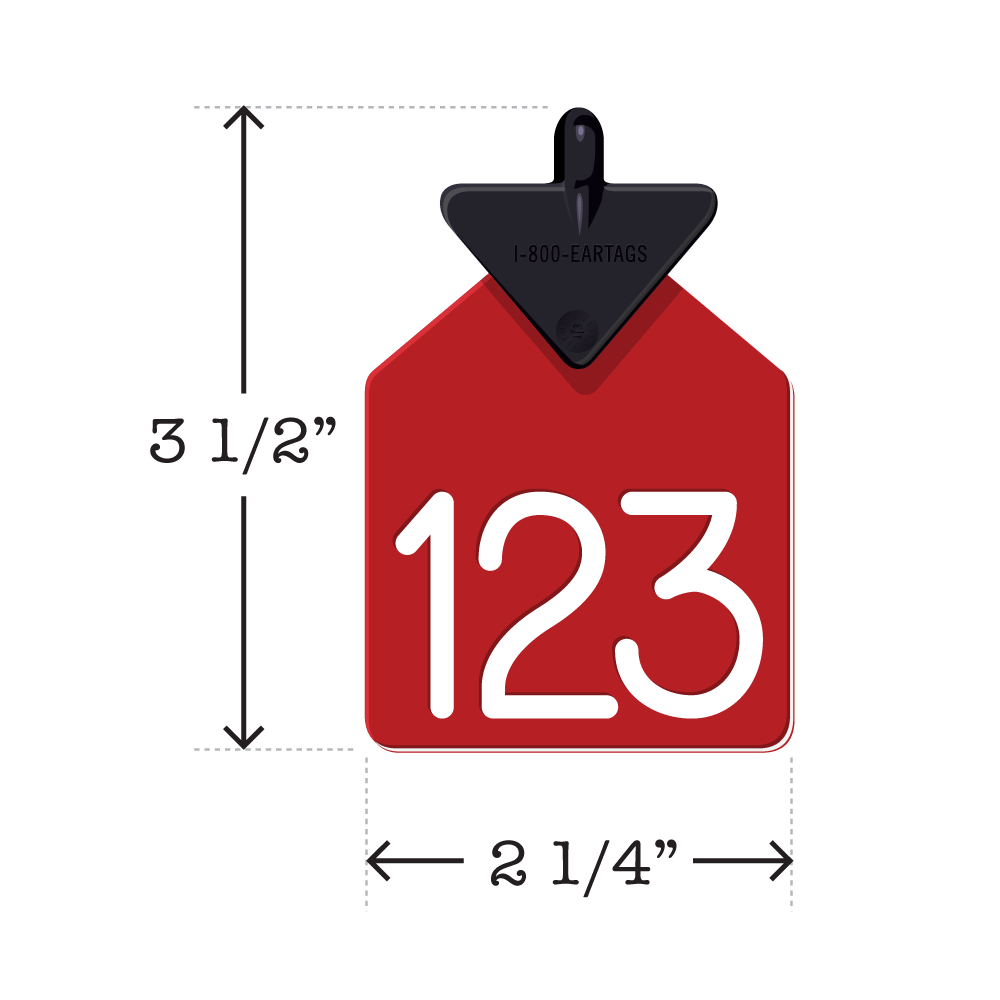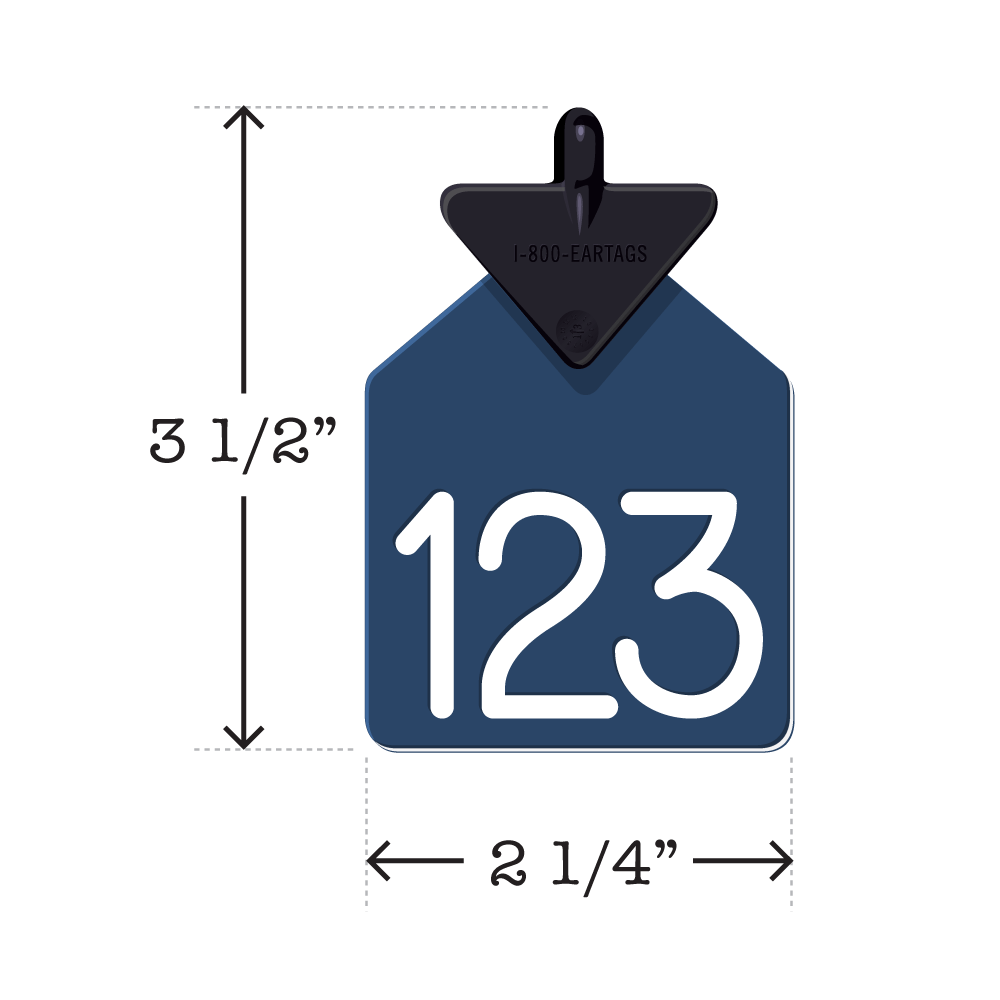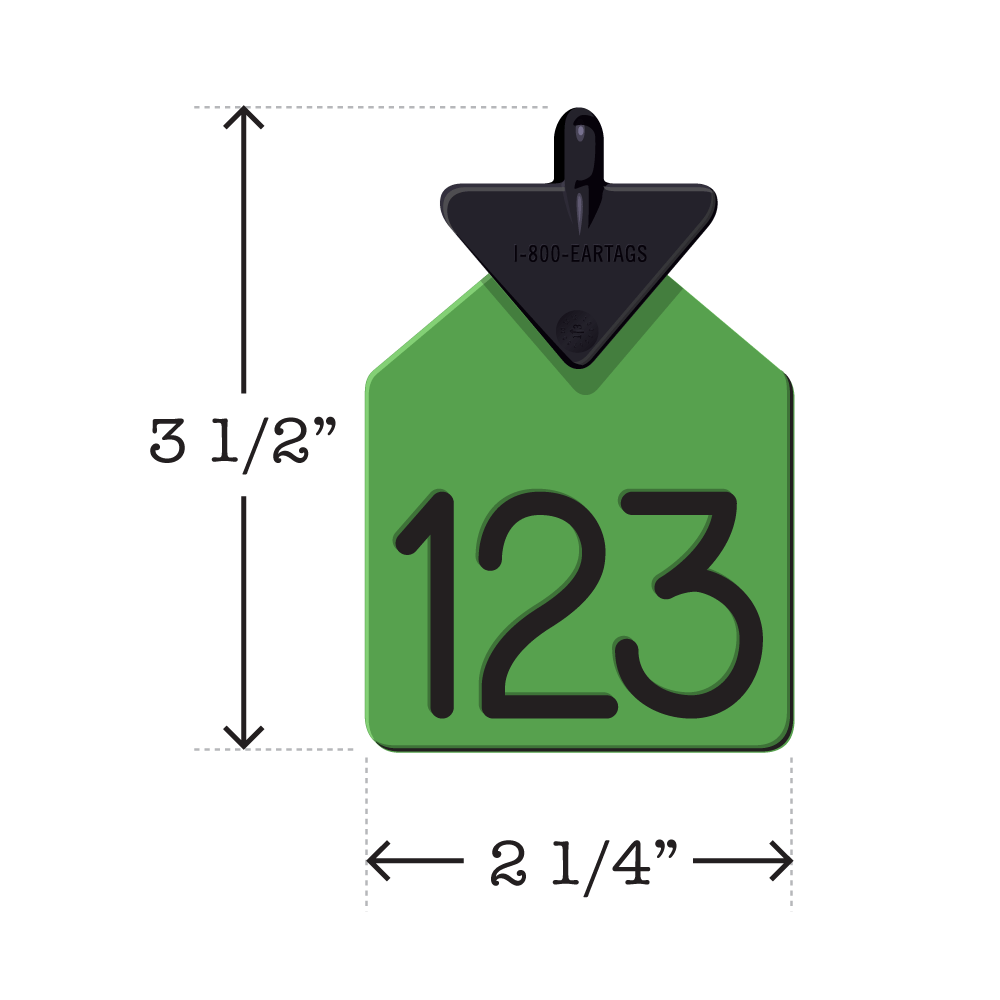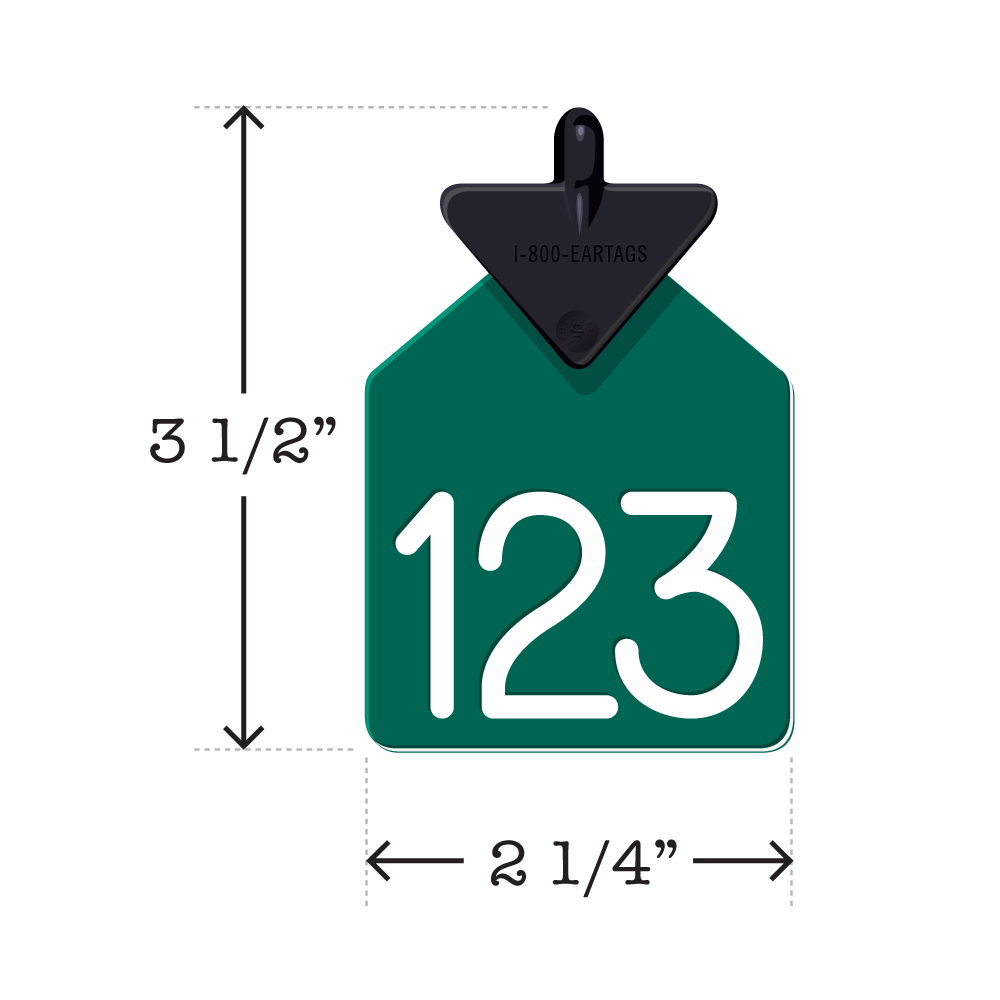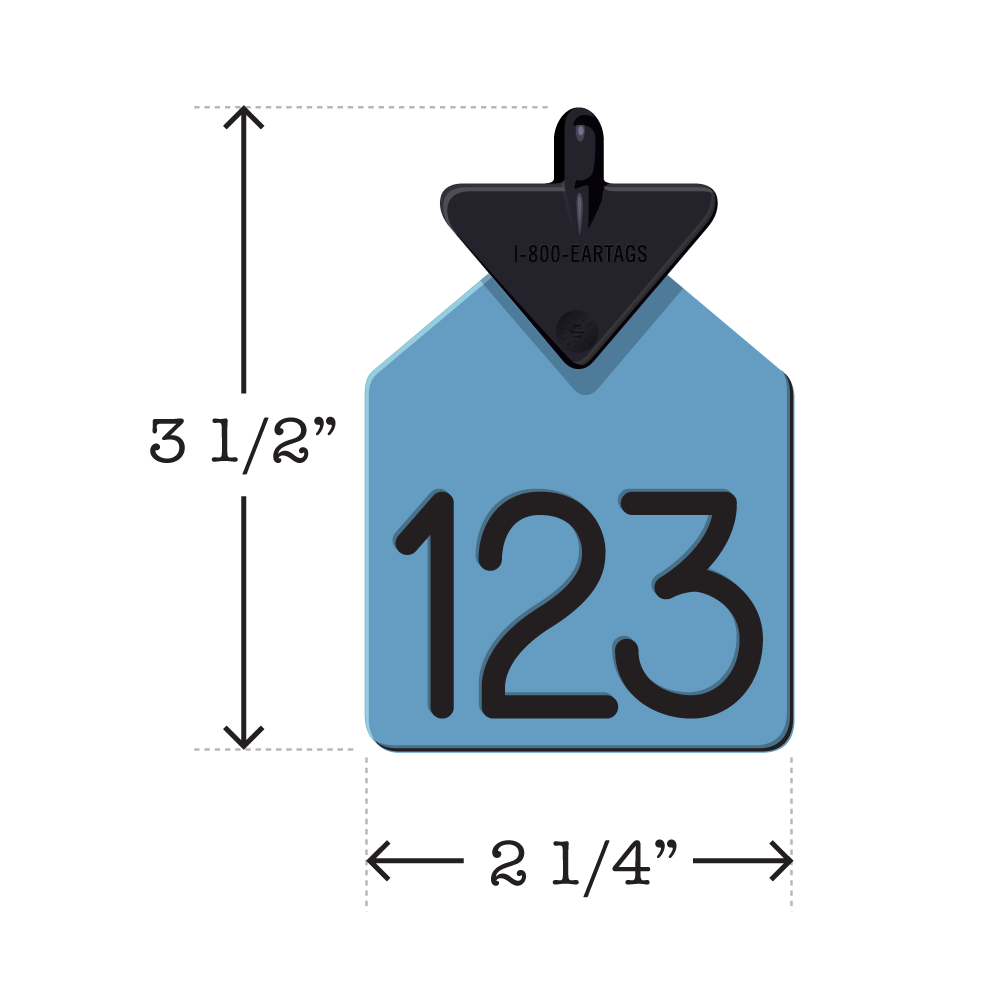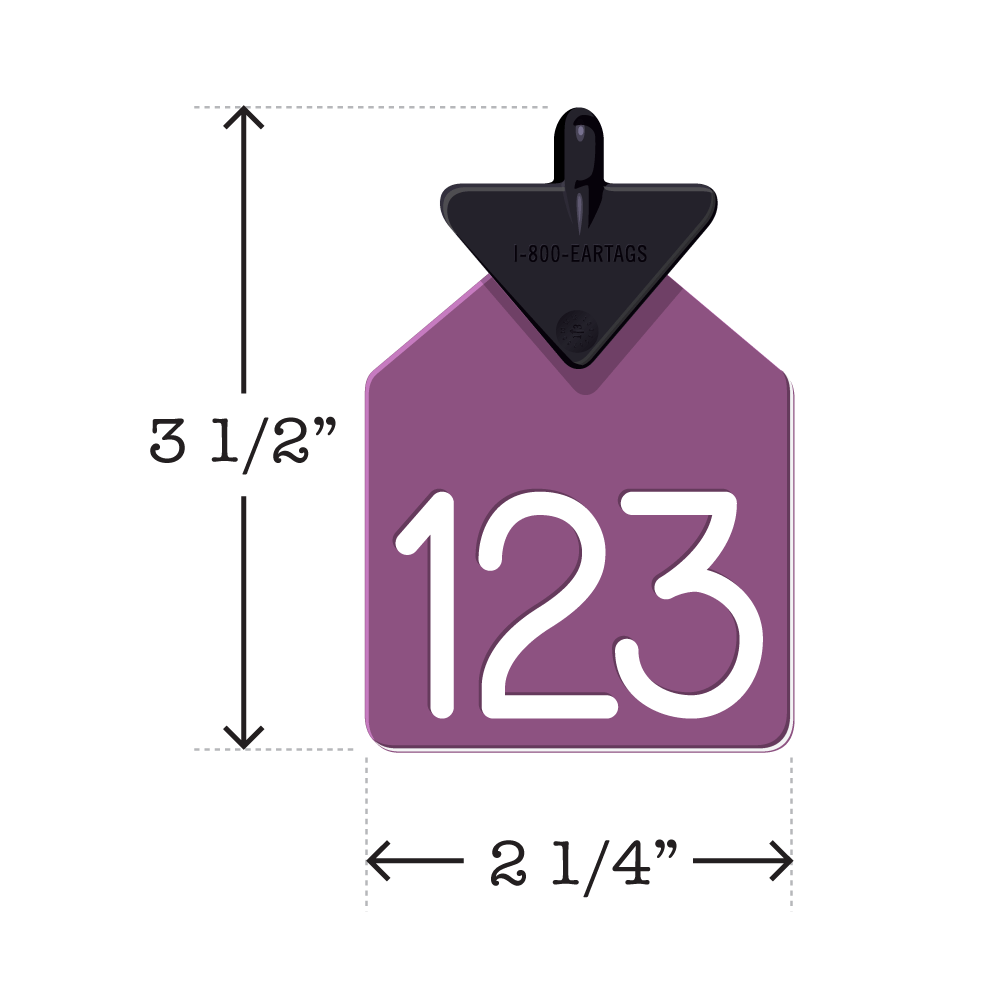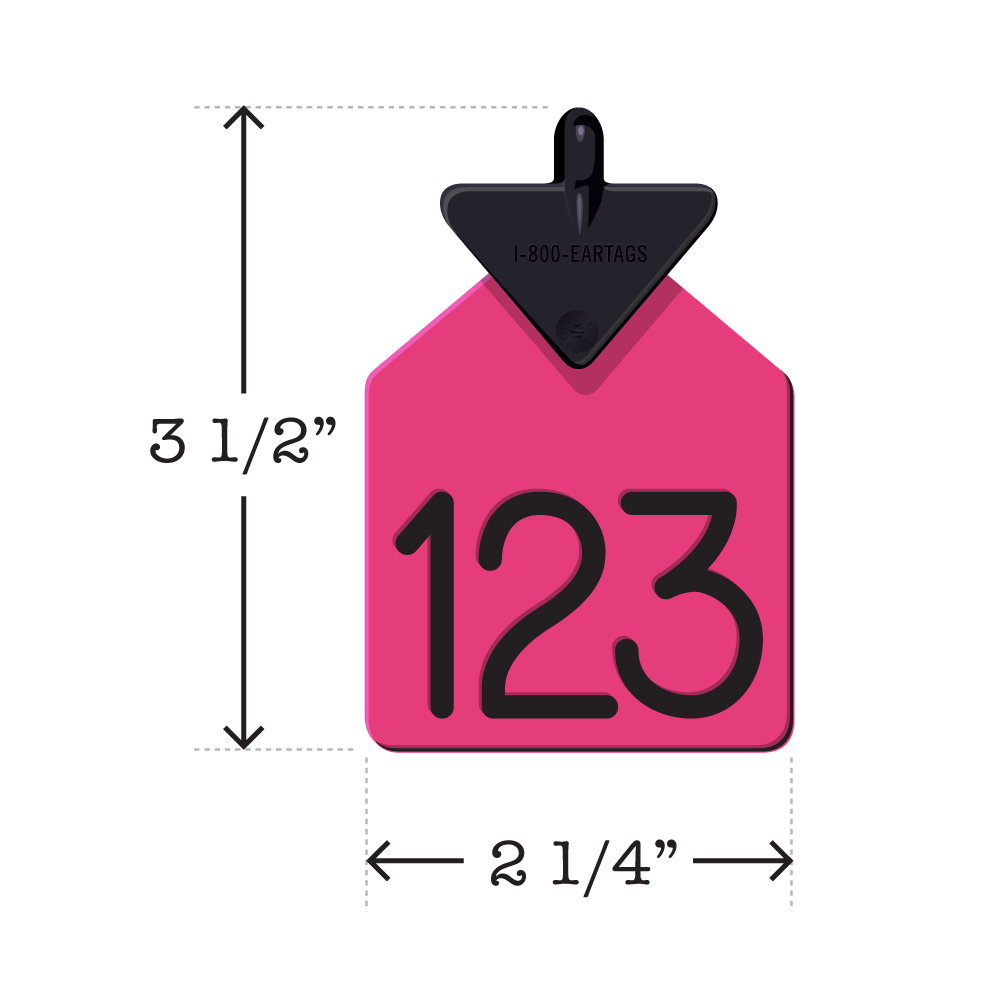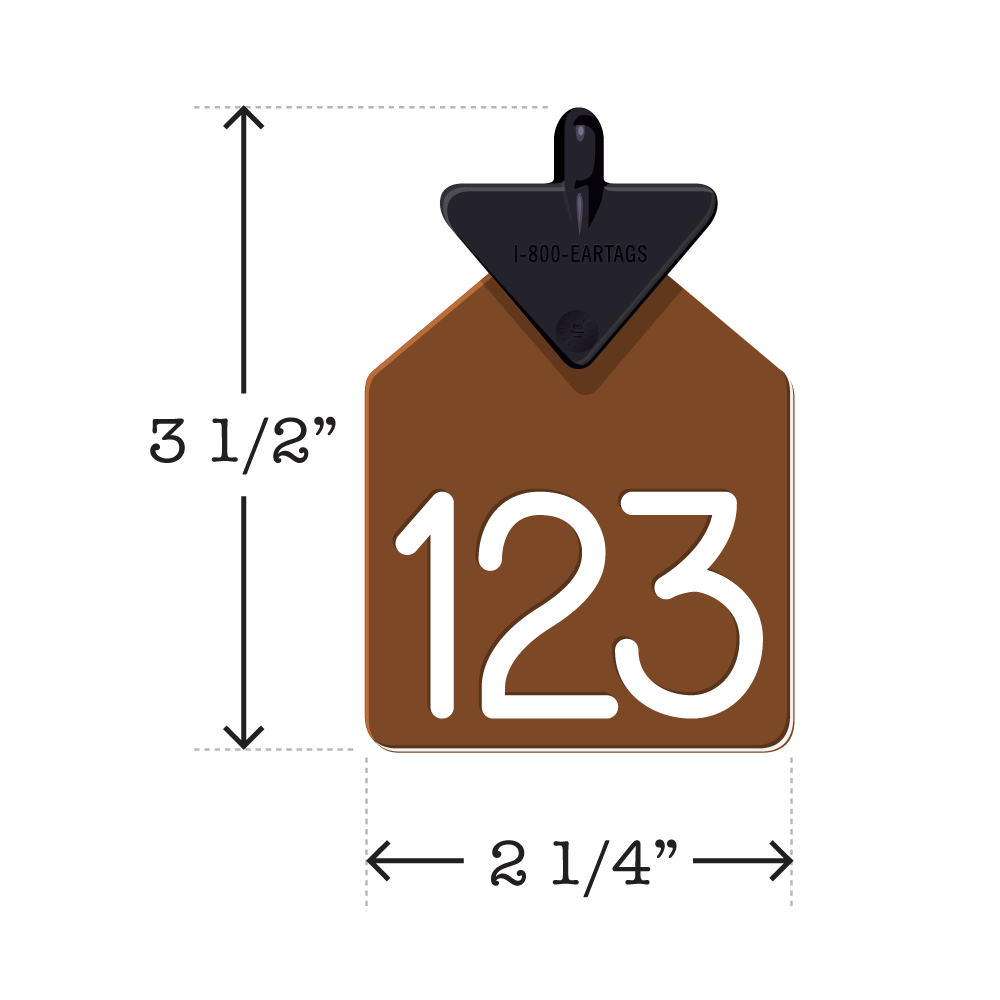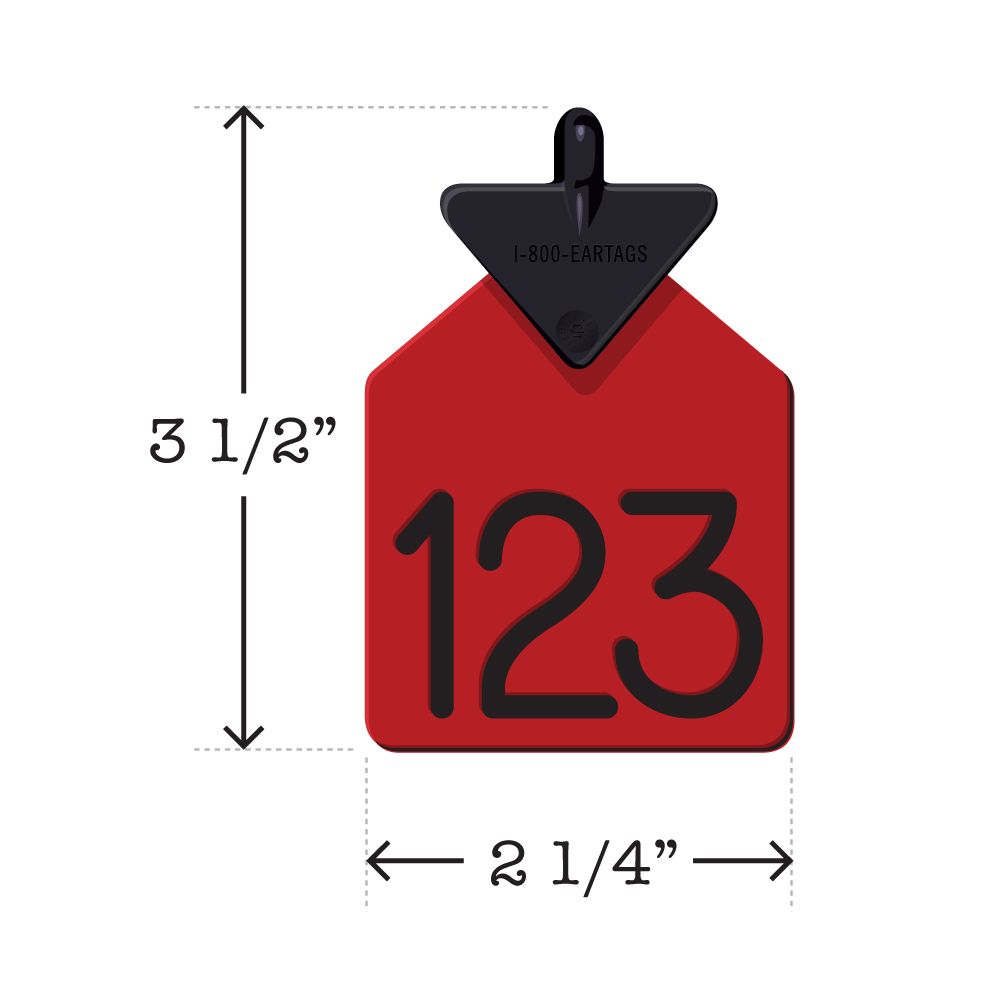 Curved Arrowhead Dual Colored Medium Cow Tag
The Ritchey medium curved arrowhead tag is the only dual colored, permanently engravable one-piece ID tag in the market.  The tags are designed for calves with a longer neck to hang lower that the hair, making it easier to read through weaning.  This is the one tag that is readable for the life of your animal … and stays on it.
Installs with the Ritchey Arrowhead installing tool.
Style: Dual colored, one-piece
Ideal for:  Ear tags on calves.
Best Sellers: Yellow/black and White/black.
Product Size/Dimensions: Medium.  Height:  3 1/2″, Width:  2 1/4″
Made in: Colorado since 1964.
Shipping
Production lead times are currently running 7-10 business days for blank tags and 5-6 weeks for custom engraved tags. Once a tag is ready, the amount of time to deliver the tags depends on where you are. Domestic orders will take 5-7 business days to arrive. Overseas deliveries can take anywhere from 7-16 days. Delivery details will be provided in your confirmation email.
Yes, we ship all over the world. Shipping costs will apply, and will be added at checkout. We run discounts and promotions all year, so stay tuned for exclusive deals.
Other
You can contact us through our contact page! We will be happy to assist you.